Schedule Roof Inspection Report – $150 Base Price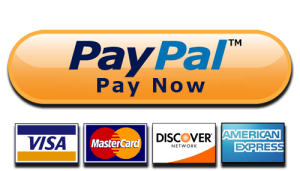 There are many advantages to correctly diagnosing and assessing the current condition of your roof. In this process you will receive a full report of your roof that includes analysis of the existing conditions, a diagram of the roof with basic specifications and digital photography identifying problems. This document becomes an instant asset in your home improvement files and will help you shop for appropriate services. This diagnosis is a correct evaluation to determine if your roof is a good candidate for possible restoration, which is an option that will save costs and is always more gentle on your surroundings/environment. This is a limited fee based service (depending on your location/complexity of your roof, usually between $100 and $300 for residential and between $200 and $400 for commercial buildings) and is 100% credited towards the production of your project should you choose one of our services. The Roof Inspection Report is a required step for all Velux skylight projects and it includes Design Consultation.
The Fine Print
Service area includes: Alameda, Marin, San Francisco and San Mateo Counties and some areas of Contra Costa and Santa Clara Counties. Please contact provider for questions regarding service in other areas and to verify we service your address
Additional travel fees may apply to some areas
SRS reserves the right to substitute any services that are necessary for fees collected based on a expended time tabulation of $85 per man hour plus any materials including travel fees. $150 base rate generally covers the Roof Inspection Report paperwork and digital photos plus verbal consultation and Service Estimate paperwork. SRS reserves the right to charge extra fees of $50 to $100 extra or more as necessary for additional consultations, Proposal and Agreement paperwork and additional administration fees at our discretion based on our professional judgement.
Steep non-walkable roofs may incur extra fees based on our professional judgement; Please contact us for information and terms for servicing steep roofs
Additional fees may also be charged based on the size, complexity and access conditions to roofing system all based on the professional judgement of SRS and associated expenses
If necessary or requested, moisture and water testing services are available at an extra cost
Cancellation of inspection only possible if more than 24 hours of notice is given. A $50 admin. fee will apply in the case of cancellations
Appointments are to be performed during normal business hours
For repair work only, a Roof Inspection Report is not required; please proceed to call us for a repair estimate and scheduling a service call.
Please fill out this form to the best of your ability.